MD Message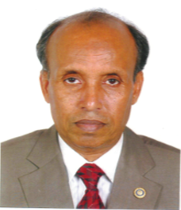 Our company SHADOW INTERNATIONAL is an Engineering Products Trading firm providing procurement services to the Power Plants, Fertilizer Industries, Cement Industries, Paper Mills & Oil Refinery in Bangladesh as a recognized and well reputed Trading House since 1984.

We have been representing Internationally reputed multinational, European, Japanese, Korean , Indian & Chinese manufacturers successfully to the different Power Plants, Fertilizer Industries , Cement Industries, Paper Mills & Petrochemical Industries in Bangladesh.

We are supplying equipments, materials, PALLMANN Machinery for wood processing, Industrial Cooling Towers, Boiler Feed Pumps, Circulating Water Pumps, Condensate Pumps, Booster Pumps, Compressors & Compressors spares, Vacuum Pumps, Control Valves, Turbine & Turbine Spares & Industrial Boilers. Also we are supplying complete Cement plants for Dry Process from our Chinese Manufacturer.

SHADOW INTERNATIONAL is able to offer quality services responding to the needs of users by supplying required equipments, spares and materials for the smooth operation, repair and maintenance of different Industrial plants in Bangladesh.
M Bashir Ullah Bhuiyan
Chief Executive/Proprietor